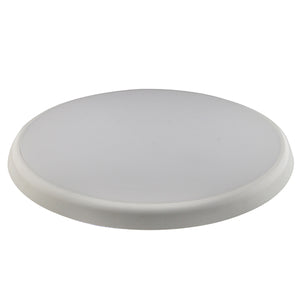 Illuminate your spaces with the 25W Deco Slim LED Bulkhead, a sleek and efficient lighting solution that seamlessly combines style and functionality. This modern fixture offers versatility and convenience, allowing you to customize the light colour to your preference through CCT (Correlated Colour Temperature) technology.
Key Features:
CCT Technology: Adjust the colour temperature of the light to suit your ambiance, ranging from warm white to cool white, providing the right mood for any setting.

Efficient Lighting: With a power of 25W, this LED bulkhead provides ample illumination while being energy-efficient, saving you on power consumption.

Slim Design: The slim and modern design of the bulkhead fits seamlessly into contemporary spaces, adding a touch of elegance to your interiors.

Wide Application: Suitable for various indoor and outdoor spaces, this bulkhead is ideal for corridors, hallways, bathrooms, and more.
Upgrade your lighting with the 25W Deco Slim LED Bulkhead, and experience the perfect blend of modern design and efficient lighting that complements your lifestyle.